Warsaw, Poland, March 22, 2023
DCX announced launch of PRO10 Immersion Mining System – disruptive system architecture, dedicated for scale out crypto mining.

Compared to market standard, New DCX High Density Immersion Containers deliver 70% higher heat transfer performance, 2.5x more power density, and double miner hosting capacity.

New product systems positioned as breakthrough solution for 500 M. USD worth Crypto Mining world market.
DCX, (dcx.eu, cryptocooling.eu) based in Warsaw, Poland, EU, is a leading worldwide company providing a complete and comprehensive portfolio of sustainable liquid cooling systems: Direct Liquid Cooling and Immersion Cooling dedicated to high-performance computing, including crypto mining operations and IT datacenters.
Today, a global leader in liquid cooling solutions for the crypto mining industry, announced the launch of its new generation PRO10 product line encompassing 3 platforms: PRO10 Immersion Mining Enclosure, PRO10 Immersion Mining Rack System and PRO10 High Density Immersion Mining Container.
"Large scale crypto mining operators need to adapt to changing market conditions. They look for renewable power, low-cost remote operation and flexibility in mining site choice or relocation if required. We are thrilled to unveil our immersion mining system, designed to satisfy the requirements of professional crypto mining enterprises in the world, providing them with the ability to operate in every part of the globe. Our solution also enables sustainable reuse 100% of generated heat." – said Tomasz Buk, DCX CSO.
Meet DCX PRO10 Enclosure
The most effective immersion cooling tank in the world. Dedicated for new high-powered overclocked AISC configurations, merging state of the art engineering, integrated sensors with TFT screen, remote temperature monitoring & reporting service, with up to 64kW heat transfer from single enclosure. PRO10 Immersion Mining Enclosure host up to 10 M56 Whatsminers, 12 M30/M50 Whatsminers or 8x s19 Antminers. The system embraces miner specific and replaceable internal components, engineered to provide balanced flow and saturation of each device. Efficient cooling allows crypto mining operations in the hottest areas of the globe, including the Middle East.
DCX PRO10 Immersion Mining Rack System
Based on PRO10 Immersion Enclosures deliver up to 256 kW heat transfer from a single Rack. PRO10 Immersion Mining Racks can be configured in rack groups in multi-MW installations, delivering unmatched density and savings for scaleout mining. Engineered 64kW heat transfer performance results with power density from 192kW to 256kW per one Rack. The system hosts 30-40 M56 Whatsminers, 36-48 M30/M50 Whatsminers or 24-32 s19 Antminers in the single rack system within just 1 sq.m.
DCX PRO10 High Density Immersion Mining Container
The most powerful, capable and affordable Immersion Containers in the Industry. Turnkey solution available in 20HC or 40HC standard shipping container format. As opposed to large non-standard mobile facilities, DCX solution enables enterprises to choose flexibly best site and lower the cost of the operations with easy relocation or commissioning.
"We engineered this system from the ground up to deliver heat transfer capacity, required by new miner types, including immersion miners as MicroBT M56 Whatsminer or significantly overclocked Bitmain Antminers. We reached performance which positions at the forefront of a rapidly expanding market." said Maciej Szadkowski, DCX CTO.
Based on the DCX PRO10 Immersion Rack Systems, they include a complete hydraulic system and power distribution components built-in within the container frame. DCX Containers deliver unmatched heat transfer from 1.2 to 2MW in a 20FT container and 3-4MW per a 40FT container. With the power density comes unrivalled capacity: 2x more miners than any other solution, with a 20ft container hosting 256x s19 Antminers or 320x M56 Whatsminers, and a 40ft container providing space for 576x s19 Antminers / or 720x M56 Whatsminers.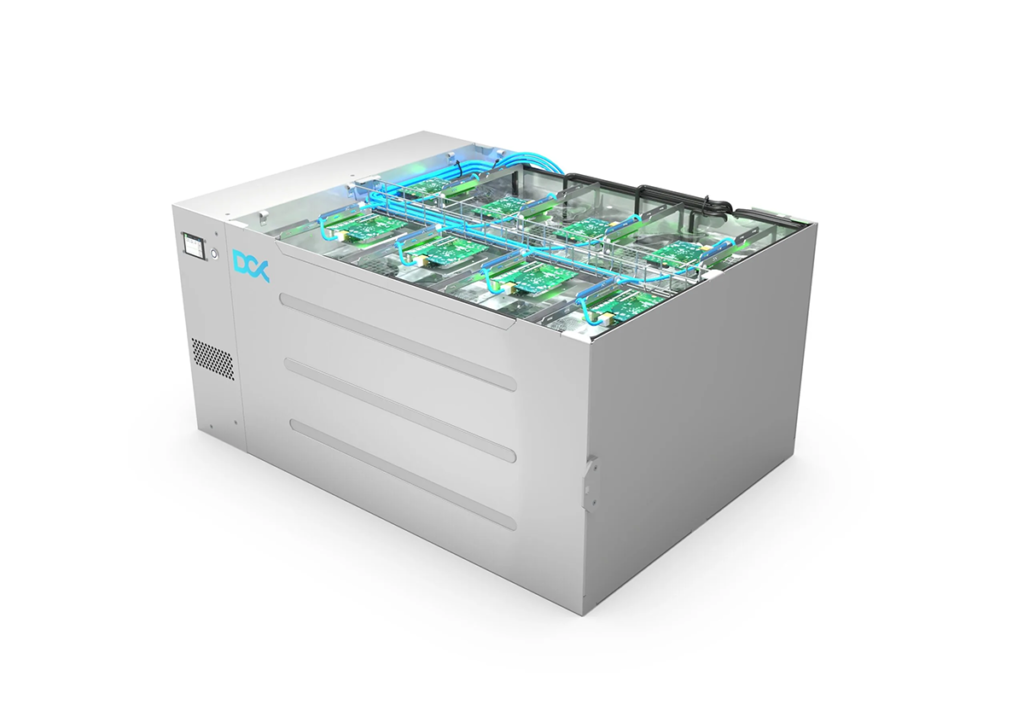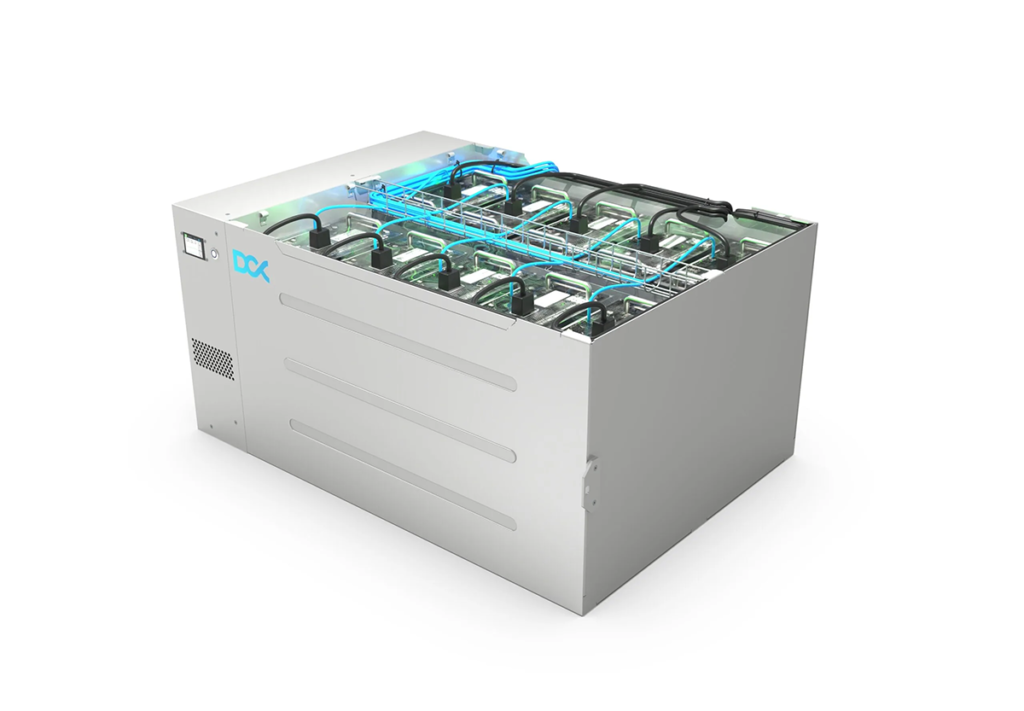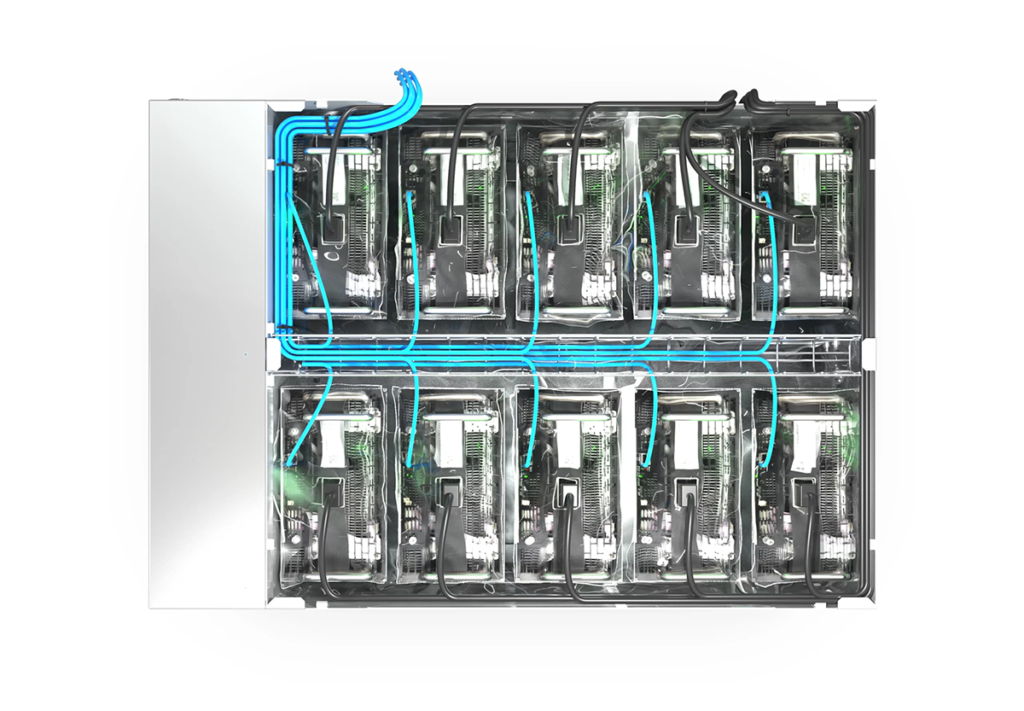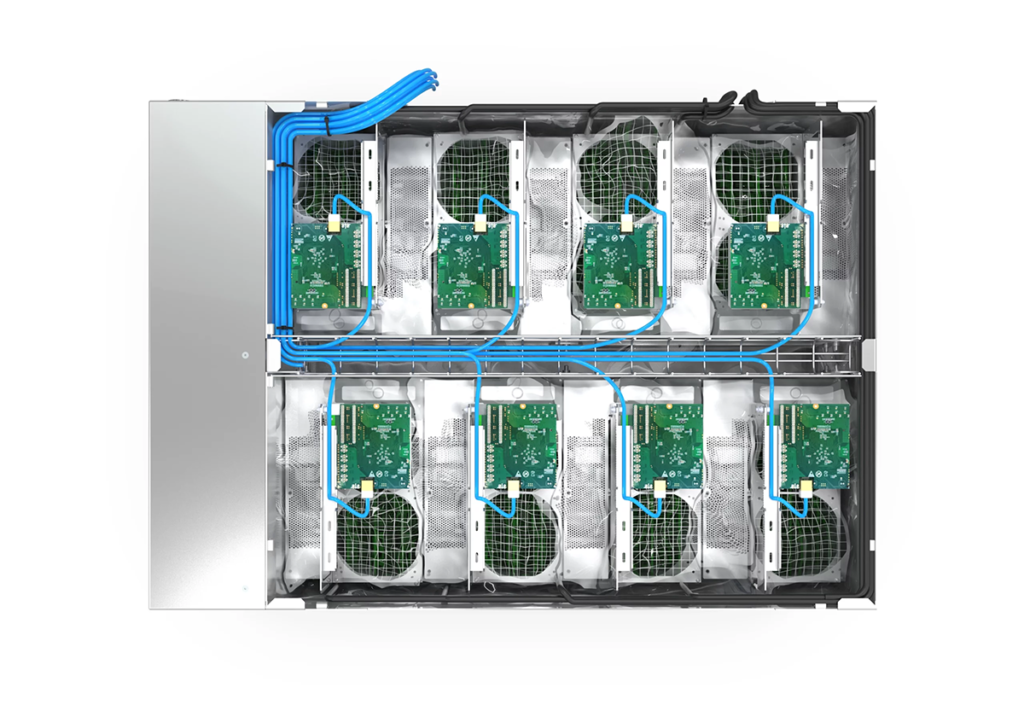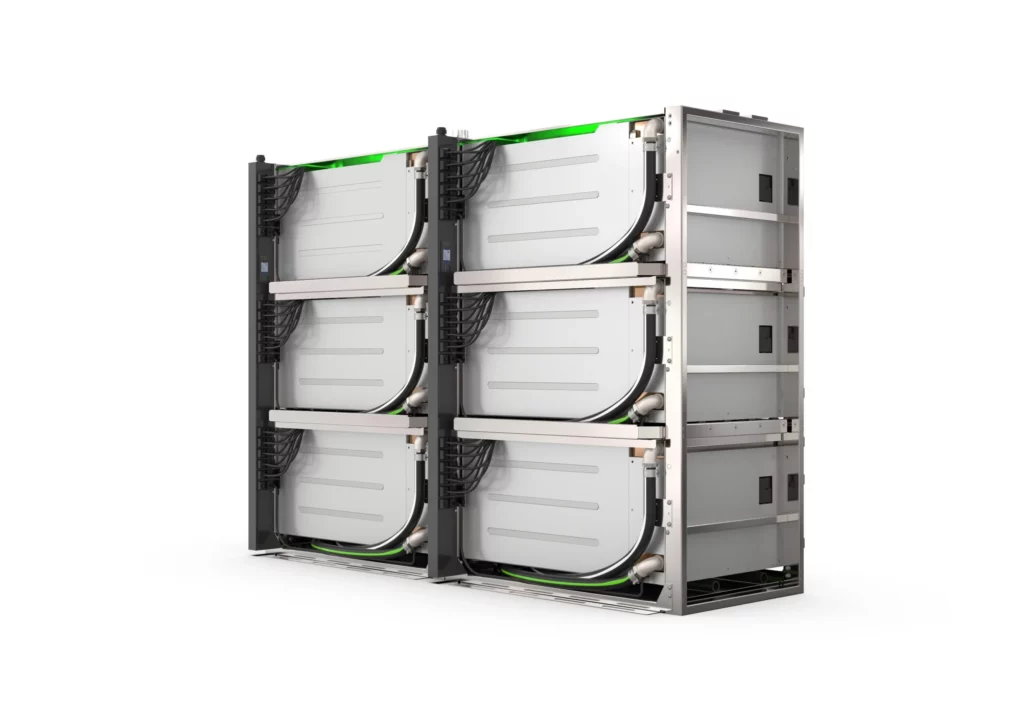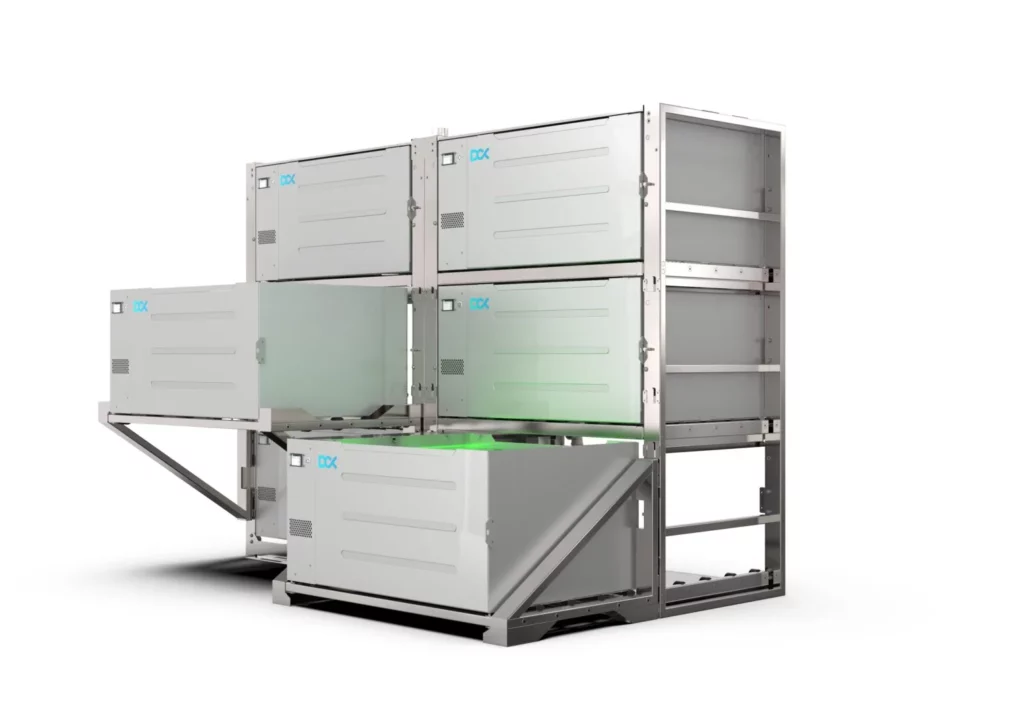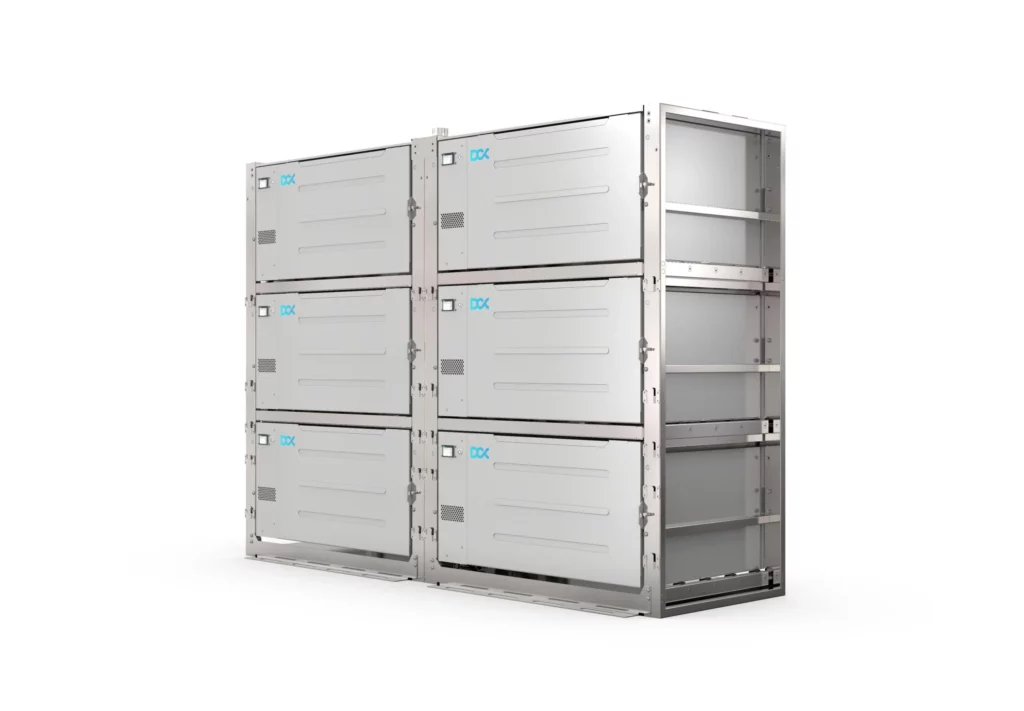 About DCX:
DCX portfolio for cryptomining applications is available at https://cryptocooling.eu/ or, for larger investors at https://cryptocooling.eu/dcx-immersion-mining-scale-out-solutions/. DCX offers Immersion Mining Enclosures and Immersion Mining Rack solutions, Immersion Server Systems, Cooling Distribution Units (CDUs) dedicated to Direct Liquid Cooling (DLC). The company also supplies Immersion Optimized Dry Coolers and a renowned Thermasafe line of Dielectric Engineered Fluids. DCX offers comprehensive design and implementation services making itself the first choice for liquid cooling systems for crypto mining and IT, data centres, and edge applications.